Professional Writing Team
Men's Variety (MV) is designed to deliver news stories, information on current events, relationship insight and wellness material to male audiences and the people who love them. 
We provide global news, entertainment, business and first hand stories from (and about) topics that are of interest to guys. With a professional team of writers, our staff is located around the globe in places like New York, London, Las Vegas, and our main office in Chicago.
If you notice, we are different than many of the men's focused websites on the Internet. Our stories generally are in depth and provide fact based information on news and celebrities that you may not be aware of. We try to avoid reporting too much on mindless junk and instead focus on substance.

Below you will find a brief bio for each of us: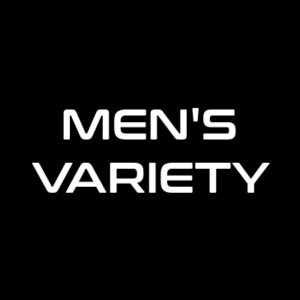 John Lannoye – Lead Editor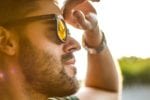 Based in Chicago, John is a journalist and blogger. His work has appeared in magazines and newspapers, including The New York Times, Cosmopolitan, Out Magazine, WebMD, Hubpages and Tough Nickel. Look for articles that focus on health, wellness, men's grooming, and relationships. News articles, current events and trending news items are also favorite topics for him to blog about.
He holds a bachelors of arts degree in journalism from Columbia College and a MBA from Indiana Tech. In his spare time, he likes working out and spending time outdoors.  Follow him on Twitter.
Freddy Blackmon – Senior Staff Writer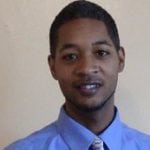 Freddy is an American published author and automotive enthusiast living and working in London. He enjoys spending time under the hoods of cars with his friends and learning about new technology.
He's a martial artist and part time parkour instructor who enjoys sharing his insights about health and fitness with the world. Look for guy focused articles aimed at self-improvement, gadgets, and driving. You may even see some posts about being a dad. 
As an aside, Freddy is passionate (obsessed) about making the perfect cup of coffee. Follow him on Instagram.
Eric Paul Erickson – Contributor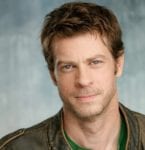 Eric is a Los Angeles based journalist with previous news story reporting for the Chicago Tribune, The Chicago Sun Times and The Roswell Daily Record. His writing and photography have been syndicated by the Associated Press.  
Look for investigative story articles, blog posts on men's health, travel and entertainment. He also pens pieces on offbeat topics.
In addition to his work as a journalist and author, Eric is an award winning actor and filmmaker. He's appeared in a broad range of films including his award winning dramatic performance in "Truth" (which he also wrote and directed) and his role in the cult comedy hit "Snake Outta Compton." Be sure to follow him on Facebook. 
Jean Bakula – Contributor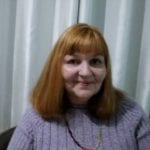 Based in New York, Jean enjoys writing articles about health, wellness and spirituality. Many of her articles focus on self-care and helping people to become the best possible version of themselves. A talented writer, her work has appeared on Muck Rack and Paired Life. 
She loves to explore the intersection between mind and body with a penchant for promoting problem solving. 
Jean has published a book entitled Pathways through Spirituality, a tool that can be used to help people look inward through the prism of mindfulness. She attended New York Institute of Technology where she received her undergraduate in Global and Electronic Journalism. Follow her Twitter.
Randy Slovacek  – Contributor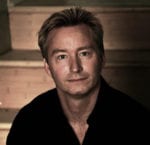 Based in Las Vegas, Randy Slovacek is the writer/editor of the LGBTQ blog and podcast, The Randy Report, reporting on the daily news cycle in terms of politics, pop culture and entertainment news of interest to the LGBTQ community.
Randy has written for several major print and online outlets including ETonline, Queerty, Instinct Magazine, QVegas Magazine, LGBTQ Nation, and Las Vegas Pride Magazine. 
Look for blog posts and stories focusing on current events and entertainment. Be sure to follow him on Twitter.
Brian Lannoye – Contributor
Brian is a movie buff and pop culture enthusiast. Many of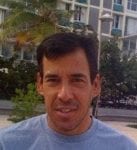 his articles are connected to what's trending in the entertainment industry and who the newest, up and coming celebs are.
He loves watching reality TV shows and listening to the latest in music. He is a supporter of equality rights and will sometimes write blog posts and articles connected to dating, relationships and human rights.
Brian holds an undergraduate from the University of Wisconsin in Journalism and is a former member of the U.S. Army. Follow him on Facebook.
Aris Apostolopoulos – Contributor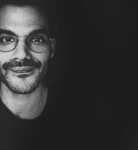 Aris is a full-time freelance writer and journalist located in Greece. He has written (and still writes) profiles, stories about science, world news, and he works with magazines and websites all around the globe.
You will see a variety of topics from him on MV, touching on relationships, romance, movies, pop culture and more.  A book author, his publications can be found on Google and Amazon. 
Aris has strong knowledge of current events, pop culture, men's grooming, and fitness. Follow him on Twitter.
Devin Jackson Randall – Contributor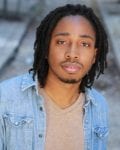 Devin is a freelance writer and playwright living in Philadelphia, PA. His childhood obsession with print and electronic media has transitioned into a career of sharing/reviewing them as well as making some of his own.
Outside of his freelance work, Devin's writing often focuses on identity, the roles placed upon us by society, and how both affect the relationships around us. 
His blog posts mostly focus on men's news, dating issues, entertainment, sports, health, and grooming topics. From time to time, he pens pieces featuring first hand interviews with people from pop culture. Find him on Twitter. 
J.D. Cerna – Contributor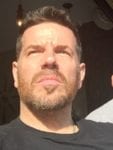 J.D. Cerna was nominated for a GLAAD Media Award in the category of "Outstanding Theater" for his play, "Not as Cute as Picture".  The play chronicles Cerna's pursuit of a purpose during the age of AIDS as he slogs through survival jobs as cruise ship entertainer, porn editor, and bartender.
The play led to Cerna being offered a regular columnist job for the Washington Blade (2002-2005). Cerna is currently developing a television series for the actress Christine Lahti and has just finished his novel, "Some May Be Cruel To Begin With", written in the first person of a female teenage bully.
Look for articles that share personal experiences that relate to issues universal to men. Follow him on Twitter.
George Griefy – Contributor
George is a freelance writer and artist based in London with an amazing talent for minimalistic photography and hyper-realism. He's fondly known as Griefy in the digital world. He's quite active on social media and he always keeps up with the latest trends.
Aside from working as a social media manager and taking photos George enjoys a range of interesting activities in his spare time like travelling, writing, painting and watching comedy shows.
Look for stories from George that touch on topics related to men's health, grooming and fitness. Pop culture and sports may occasionally also appear on his feed. Be sure to visit his website or follow him on Instagram.
Chris Farmer – Contributor
Chris is a freelance writer based in Chicago. His writings generally focus on men's health, fitness, business, and entertainment. He has penned pieces for nationally syndicated publications, including Men's Health and The Hollywood Reporter.
He earned a bachelors of arts in journalism from the Department of Communication at Columbia College in Chicago and his MBA from National Louis University. When he's not writing, he's usually spending time with his wife and daughter. For hobbies, enjoys working out, golfing, and sports T.V. 
Chris holds strong insight on current events, pop culture, business trends, and wellness. Follow him on Facebook.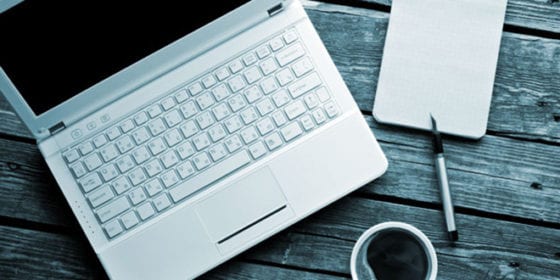 Thank you for visiting Men's Variety! Be sure to follow up on social media!