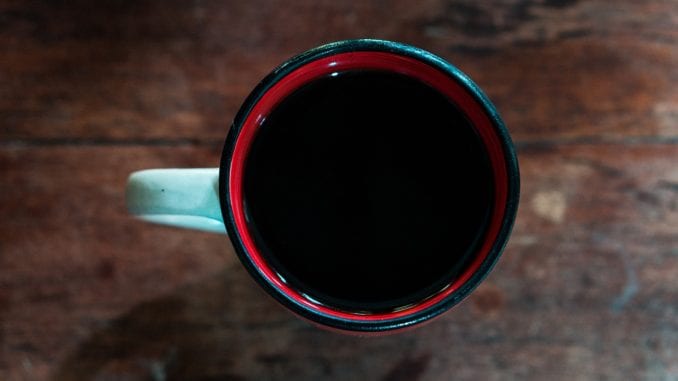 Review of Folgers 1850 Coffee
Recently, I was gifted a bag of Folgers 1850 coffee from a friend. After drinking this java for the past thirty days, I feel well qualified to offer a quick critique.
But before giving you my impressions, I first want to say that Folgers has never been my go-to brand. Instead, I've always gravitated towards Eight O'clock Bean Coffee. You've seen them, right? It's the coffee that comes in those bright red bags that you see at the supermarket.
I'm sharing this with you because for as long as I can remember, I've been drinking "Eight O'clock". As I write this out now, I am remembering that my parents drink this brand and when they were alive, so did my grandparents.
But anyway, I digress.
My buddy Rick gave me Folgers 1850 as a gift. Here's why – not long ago, I attended cocktail party at his house and remarked about how much I liked the java. Being the man that Rick is, he surprised me with a bag a few days later.
Now that you have a little history, here's my quick review. I'll share with you my likes and dislikes and add some thoughts at the end.
Oh yeah, before I forget – this review is on the Pioneer Blend only. The company has other crafted roasts, but I am only going to focus on "Pioneer". Also,  I am not being compensated by Folgers for this review or from an affiliate program. What you see below is the real deal.
Are you ready? Check it out.
What I Liked
Rich, full flavor
Hints of roasted nuts
Made with 100% Arabica beans
Balanced tones that aren't overbearing
No aftertaste
Goes down smooth
Comes in a 12-ounce bag
Somewhat similar to "Eight O'clock"
What I didn't Like
Comes already ground (I like to grind my own beans)
Tastes a little like Folgers regular coffee
The package says medium roast but tasted stronger
A little more acidic than I would like
Doesn't give the strong coffee smell I like when brewing a cup of Joe
Folgers 1850 – Pioneer Impressions
I'm not one to look a gift horse in the mouth. That Rick bought me this bag of coffee meant a lot. And to keep it real, I'm sure he didn't get it for free. At a national retail price of around $7.00, it's not the cheapest brand around, given the 12-ounce size.
That said, I really liked Folgers 1850. While not identical to my usual brand, it's a close runner up. Speaking only for myself, I would definitely buy this coffee in the future.
You may be wondering if the Pioneer blend I had at Rick's house tastes the same as the cups I've at home? The simple answer is no but there is a reason. Rick has a top of the line Hamilton Beach and I've got an old Black and Decker.
While I can't be certain, I have a feeling the type of coffee maker being used has a major impact on taste. Because I'm no expert, I'm going to defer to one of our bloggers who wrote an extensive piece on all things coffee.
Well, there you have it, folks. My impressions of Folgers 1850 Pioneer blend. Have you tried this brand before? If so, how did you like it? Share your comments below.